Chartered Rentals LLC was founded by Josh Grangroth of Cokato Minnesota. Josh has been an angler and avid outdoorsmen along with a dozen other anglers in his family from the time he could walk. He realized that people need the opportunity to explore the outdoors MN with our true 4 seasons. What's better than getting out, guiding customers on fish, renting ice houses, boats, jet skis, snowmobiles, RVs, and campers.
We start renting Fish houses and Guiding in the Annandale area and also up on Upper Red Lake Early December. To get on some of the best walleye fishing MN has to offer always remember the best bite is usually early ice. Red Lake has the best early ice in the state of MN because the lake is shallow so this allows the water temperature to cool faster than deeper lakes. We strongly suggest reserving your rental in advance.
As soon as the lakes freeze over Guides are out finding the fish and marking where the ice houses are going to go. This doesn't mean we stop, even after turn over we don't stop looking for the fish. We pay attention to the lakes we fish and what is going on in them.
We rent our fishes out on about a dozen different lakes. One of the favorite lakes Upper Red Lake and also in the Annandale area lakes also known as Heart of The lakes. On Red Lake you will most likely be catching walleye, perch and the occasional northern pike. In the Annandale area you will most likely be catching crappie, blue gill, pike, walleye, and perch.
When renting fish houses on Red Lake and Lake Of The Woods please understand there is a road fee paid to Resorts for plowing the roads. You must understand we cannot control the weather. Everyone does the best we can to keep the roads open.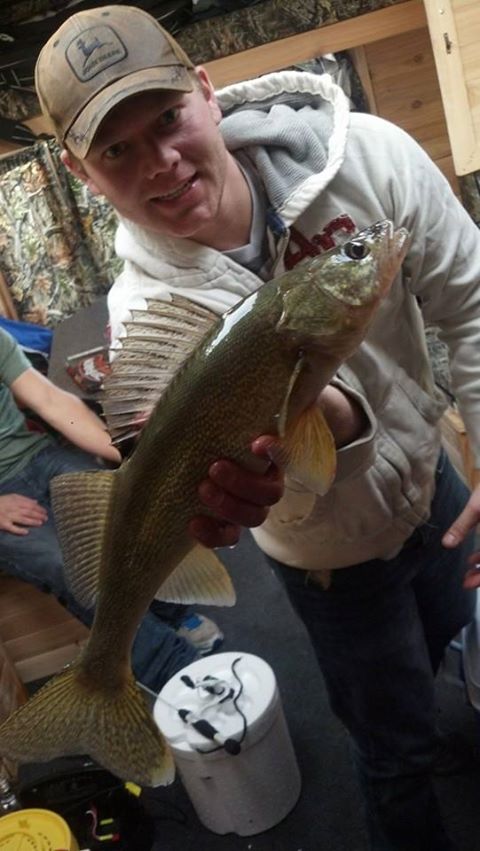 Josh Grangroth
Founder
Chartered Rentals