It has not been really busy this week. I have had customers out everyday. I had two of my repeat customers out on Saturday in the small 2 bunk house catch a nice eater walleye, throw back walleyes, couple crappies, Some sunfish, pike that snapped the line this is what I was told by my helper on saturday. Sunday had a father son out fishing and they caught a few crappies and the nice walleye in the picture below. I am set up in 29ft of water with the 4 hole bunk house and have multiple species of fish moving under the house. We are set up off a sunken rocky point that comes up to 12ft of water.
I had some local customers that fished in the Ice Castle Mille Lacs for walleyes and they managed a few for the frying pan. I borrowed them a Vexilar to help them get lines set at the depth they needed to be 6 inches off the bottom. The first day they didn't have the sonar so I got out the 2nd day and checked the lines and they were 2-3ft off the bottom when should have been tighter to the bottom. This group was in 19ft of water. Talked to a friend who has been picking up a few walleyes here and there. Definitely seems to be a low light hours bite.
Today I had customers hook up to the Ice Castle Mille Lacs to tow to Mille Lacs lake and do some fishing! I expect a report on Sunday from them also.
As far as the ice conditions go I drove the 3/4 ton out to hook up to the Ice Castle sure felt good not having to use a four wheeler. The spots I have been checking have around 12 inches of ice and I expect to be seeing 12-14 inches of ice this weekend. We have little to no snow on the lakes in the Annandale area this is speeding up the ice making process. Give us a call if you want to jump in a heated fish house or do the Hook and Go with the Ice Castle. We are more than happy to point you in the direction that has favorable ice and good fishing! We also have some guys that we rented a Garmin Panoptix to that went out to Devils Lake to chase some perch. I look forward to hearing the report and seeing some pictures Sunday!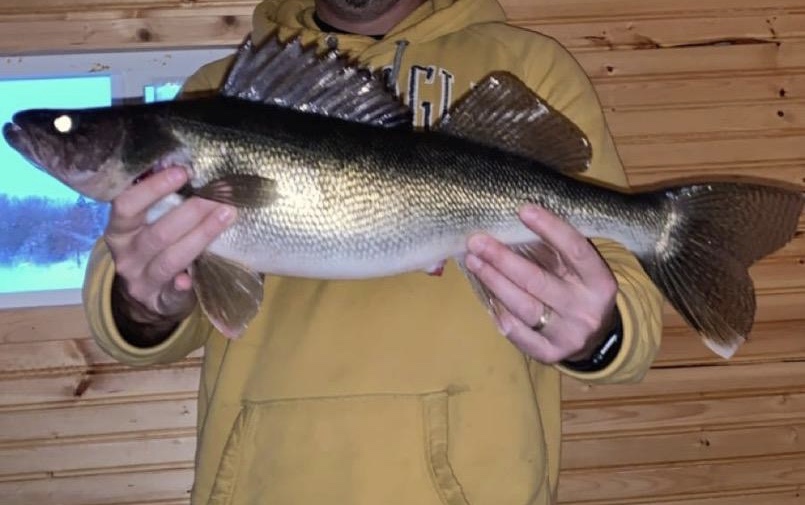 https://chartered-rentals.com/wp-content/uploads/2020/01/F5B36710-271D-4645-9571-EB540DF53E25.jpeg
505
805
CharteredRentals
https://chartered-rentals.com/wp-content/uploads/2013/10/chartered-rentals-logo.png
CharteredRentals
2020-01-09 05:56:58
2020-02-16 03:56:06
1/8/2020 Ice Report and Fishing Report