We had a great weekend fishing! Guided in the Sno bear Saturday 10-4:30. Every spot I checked the ice we found 10-12 inches mostly 12 inches. I had two groups on Saturday one group of 4 guys that did portables and rented a sleeper on shore. The other group was three guys two of them first timers ice fishing. All the way from New Mexico. Those are some of my favorite trips seeing people on the ice for the first time. The Sno Bear made it just an amazing experience. The group with the portables I set them up on a way point caught over 50+ Walleyes in 6 hours. We are offering $100 per group with your own portables to haul out to one of our way points in the Sno Bear and pick up the group 6 hours later from drop off.
The other group in the sno bear lost several fish at the hole along with a fair amount of hook sets.  I stopped counting the number of fish we landed once we iced 20 walleyes. All fish on Saturday in the 14-20″ range. No crappies this last weekend. Although I did hear of a guy who got a few. Pink and Gold seemed to be the go to lures. Bait of choice was medium to large rainbows. We managed to pull fish through out the day low light hours the fish hit hard! One highlight the group with portables had a fish pull the pole down the hole then caught it a few fish later. Special thanks to the two groups this weekend.
As of today it is snowing and I mean snowing! We have wet slushy conditions on the ice. We will post an updated report on Wednesday how the ice is holding up. Planning on getting some wheel houses out this weekend. We are going to get blasted with a cold front that is much needed. Not so much the snow for making ice!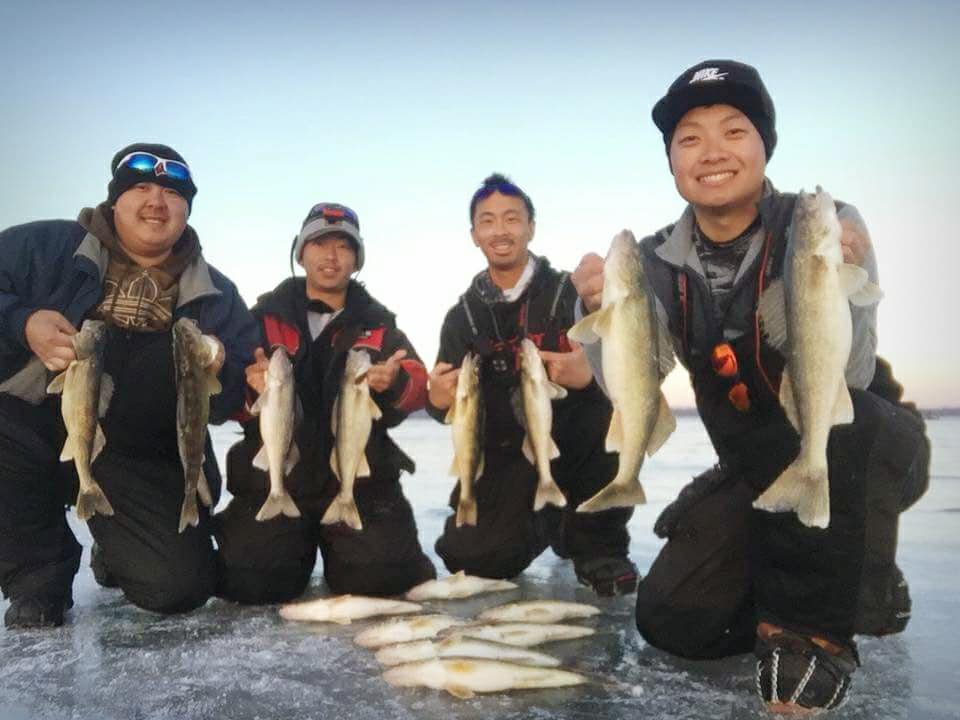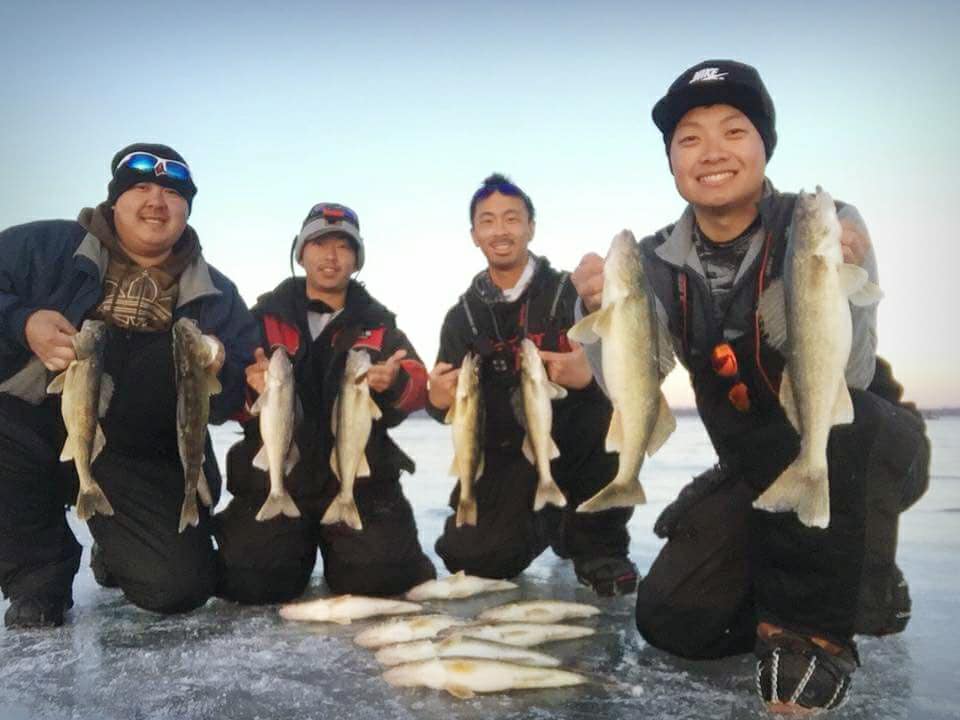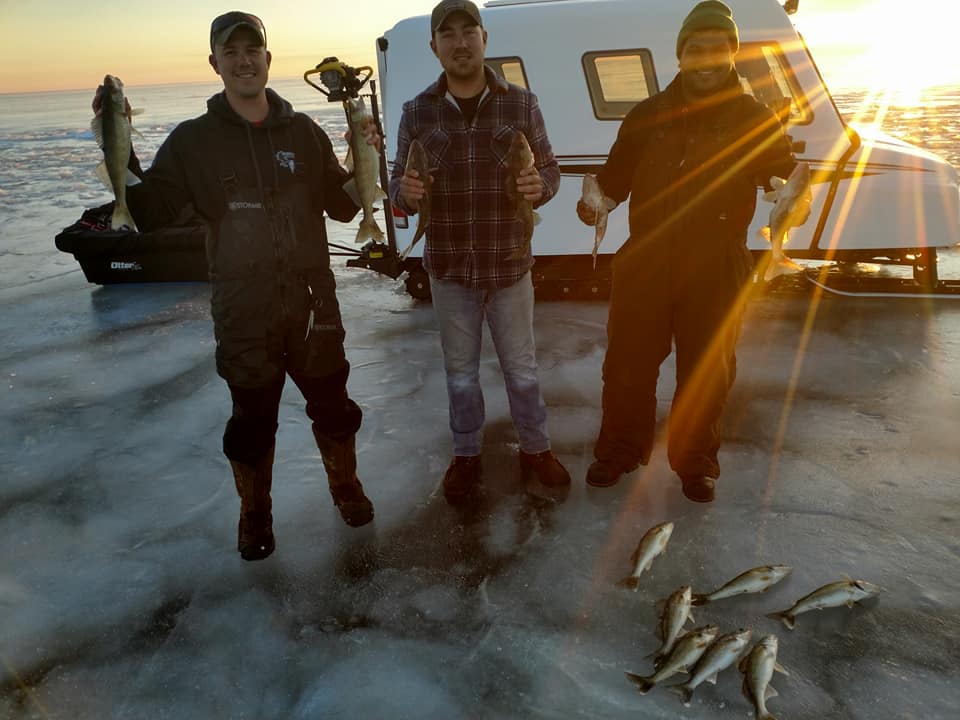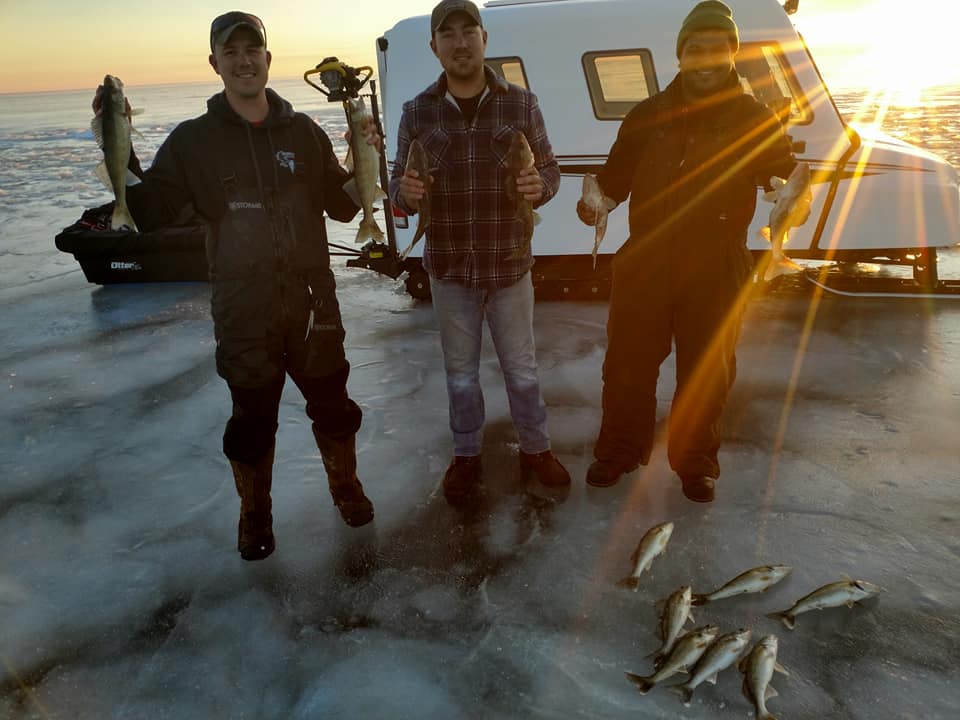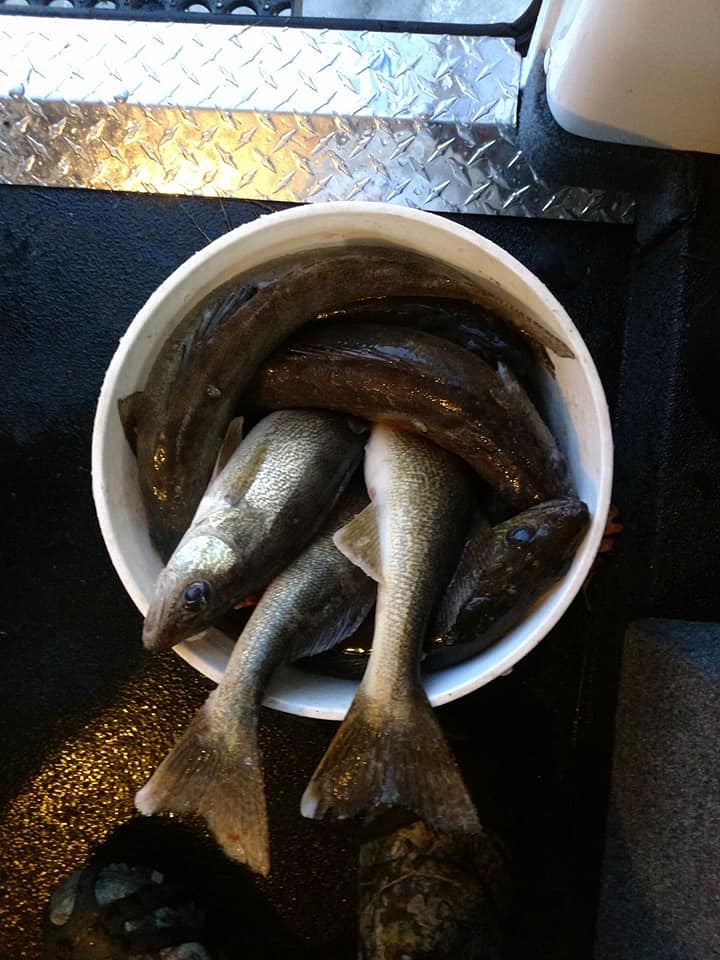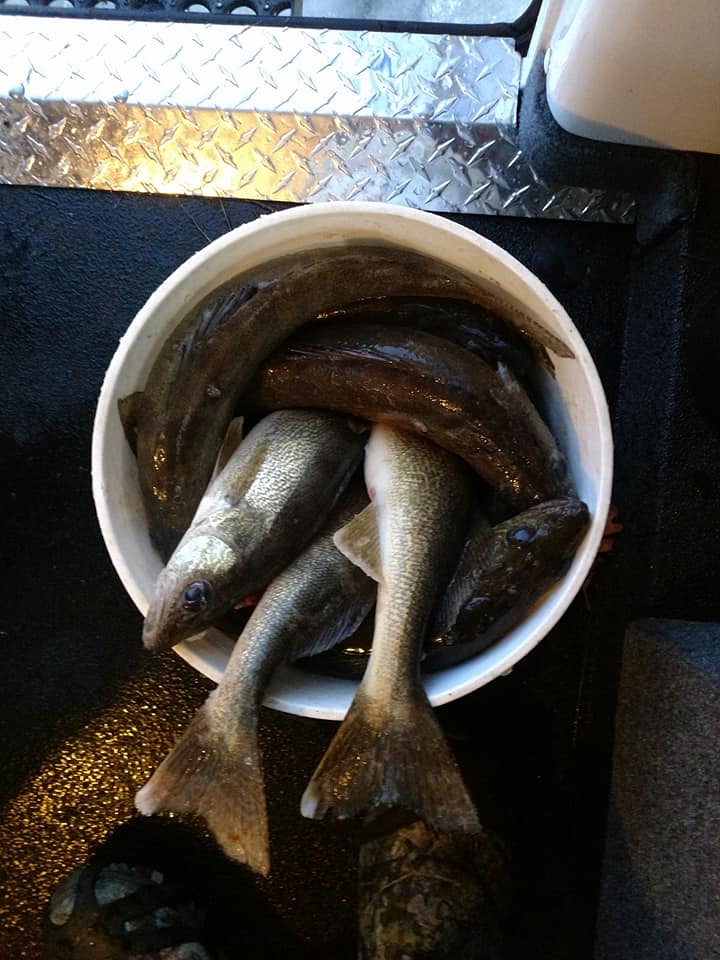 https://chartered-rentals.com/wp-content/uploads/2013/10/chartered-rentals-logo.png
0
0
CharteredRentals
https://chartered-rentals.com/wp-content/uploads/2013/10/chartered-rentals-logo.png
CharteredRentals
2017-12-04 21:26:02
2017-12-04 21:51:05
12/2/2017 – 12/4/2017 Fishing report and ice report. Weather report.